order confirmation.
After placing your order you will receive a confirmation email detailing the ordered items and your shipping information. Please double-check these and contact me as soon as possible in case of a mistake. If you didn't receive the confirmation email within 24 hours, please check your spam folder before contacting me.
shipping.
All orders are packaged by me in my shop in Quito, Ecuador. I try my best to process all orders within a couple of business days of purchase, but it can take longer during peak periods (holiday seasons, sales, etc.).
You'll receive a notification email once your order has shipped out.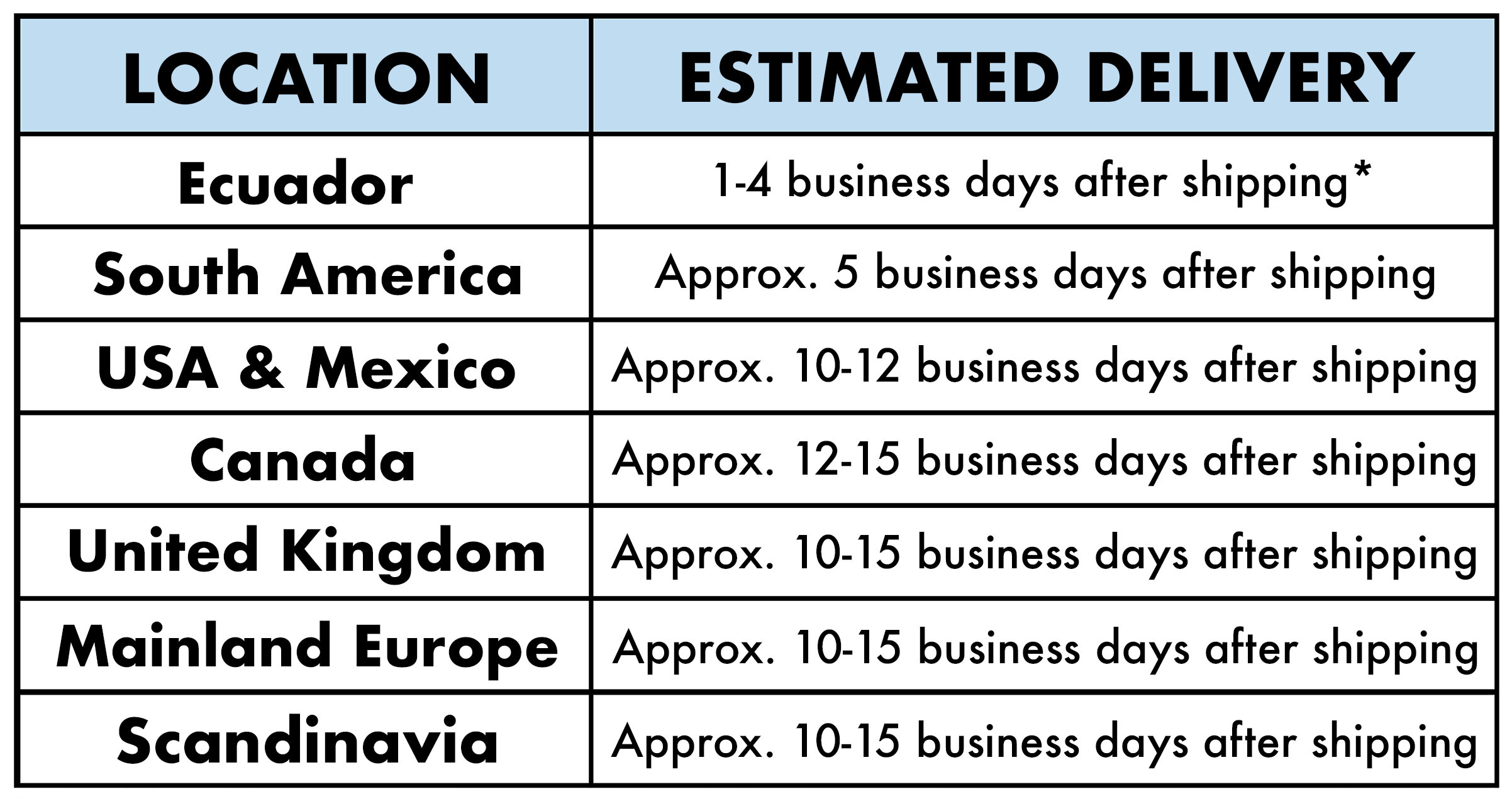 Delivery can take longer during peak periods or if your package is being checked by customs. While I do all I can to ensure your order is delivered on time, I cannot be held responsible for any late delivery or failure to deliver due to circumstances beyond my control.
*Shipping times within Ecuador depends on the delivery location (for example, shorter delivery times for Quito and Pichincha province, and longer delivery times for Cuenca or Guayaquil).
tracking.
Due to high costs, package tracking is currently only available in Ecuador, but I am looking into affordable options for tracked packages sent from my shop in Quito, Ecuador to other countries.

returns/exchanges/refunds.
Unfortunately, at this time, I cannot accept returns or exchanges. Please be 100% sure before ordering that all of the products will meet your expectations. For example, with t-shirts, that you have looked at the size chart and are confident with your chosen size.
But, if are any issues with your order, please contact me and we can work to resolve it.